Articles:
"I believe in Jennifer Munro's approach to the mental and emotional side of golf so much that I encourage all the PGA Tour professionals I work with to take the profile test and to work with Jennifer's analysis to improve their response to the pressures and stress of tournament golf. It has produced great results. I never bought into the "one size fits all" approach that is currently peddled such as "relax, visualize, pre-shot routine, etc.". They can help some, but I believe actually harm others who try them. The approach to handling the intense pressure of tournament golf must be tailored to the individual's personality. With out understanding the personality factor, any suggestions on how to handle stress is like throwing a dart at the wall. "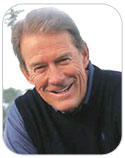 Jim Hardy
| | |
| --- | --- |
| | PGA Teacher of the Year 2007 |
| | Website |
"The Golf Mind Rx™ profile is a sophisticated yet common sense approach to learn about your personality traits and how they affect your game. I completed the profile and the results had me pegged right down to the color of the socks I prefer!"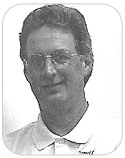 Stephen Trendler

| | |
| --- | --- |
| | Editor, |
| | Florida Golf Central Magazine |
| | Website |
My experience over the past year working with Jennifer has been remarkable. She has excelled as my business coach helping me focus on the goals of my orthodontic practice and supervising the assembly of individuals to meet the demands and goals of our business. For my golf game, she has helped me mentally prepare for my tournaments and stay focused during the past year's events. Her training and my practice sessions have helped me lower my handicap from an index of 14 to an index of 8. Over the past year, I came in second in a club championship (scratch flight), first in our club's Cobalt Cup (net), first in 2 member-member events, first in 3 member-guest events. Truly realizing that I am a Challenger Golfer and taking each shot and focusing on the moment has made the game much more enjoyable for me. I would highly recommend your association with Jennifer just don't give her too many shots!
Dr. Stephen Bradford
Orthodontist Palm Beach
Gardens, FL
You may be one of these ...

The Colors of Golf™

CHALLENGER (Red) GOLFER- The central trait of this temperament is DOMINANCE (D). The most common behaviors of these individuals have to do with the drive to control their environments, destinies and outcomes.

Observations that indicate dominance:
Assertiveness, decisiveness, risk-taking, direct and straightforward, results and goal oriented, confident, competent, competitive. (Opposite trait: submissive)
SOCIAL (Blue) GOLFER - The central trait of this temperament is EXTROVERSION (E). The most common behaviors of these individuals focus on relationships and interacting with and influencing people.

Observations that indicate extroversion:
Sociable, outgoing, enthusiastic, optimistic, fun, empathetic, intuitive, communicative, cheerful, life is a "happening." (Opposite trait: introverted)
TRADITIONAL (Yellow) GOLFER - The central trait of this temperament is PATIENCE (P). The most common behaviors of these individuals focus on fairness, maintaining harmony and building agreement and consensus.

Observations that indicate patience:
Easy-going, relaxed, stable and persistent, unselfish, dependable, cooperative and agreeable, peacemaker, supportive. (Opposite trait - Urgent)
TECHNICAL (Green) GOLFER - The central trait of this temperament is CONFORMITY (C). The most common behaviors of these individuals focus on traditional values, and strong sense of right vs. wrong, following processes and systems, and technical orientation and expertise.

Observations that indicate conformity:
Accurate, precise, systematic, analytical, perfectionist, cautious, self-sacrificing, suspicious, guarded, reserved, technical. (Opposite trait - Non-conformist)
These four dimensions of behavior lead to obvious differences in how we approach all of our decisions, how and what we believe and even our preferences and competencies. They affect how we approach and play golf, and more importantly, why we play golf. The temperaments of those with whom we share the experience of golf add even more complexity to the game. Awareness of your golf profile could be the key to gaining control and mastery over many challenges, on and off the course.

Take the Golf Mind Rx™ Profile and unlock your full Golf Mind potential!