"I believe in Jennifer Munro's approach to the mental and emotional side of golf so much that I encourage all the PGA Tour professionals I work with to take the profile test and to work with Jennifer's analysis to improve their response to the pressures and stress of tournament golf. It has produced great results. I never bought into the "one size fits all" approach that is currently peddled such as "relax, visualize, pre-shot routine, etc.". They can help some, but I believe actually harm others who try them. The approach to handling the intense pressure of tournament golf must be tailored to the individual's personality. With out understanding the personality factor, any suggestions on how to handle stress is like throwing a dart at the wall. "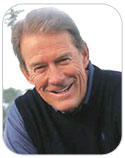 Jim Hardy
| | |
| --- | --- |
| | PGA Teacher of the Year 2007 |
| | Website |
"The Golf Mind Rx™ profile is a sophisticated yet common sense approach to learn about your personality traits and how they affect your game. I completed the profile and the results had me pegged right down to the color of the socks I prefer!"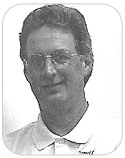 Stephen Trendler

| | |
| --- | --- |
| | Editor, |
| | Florida Golf Central Magazine |
| | Website |